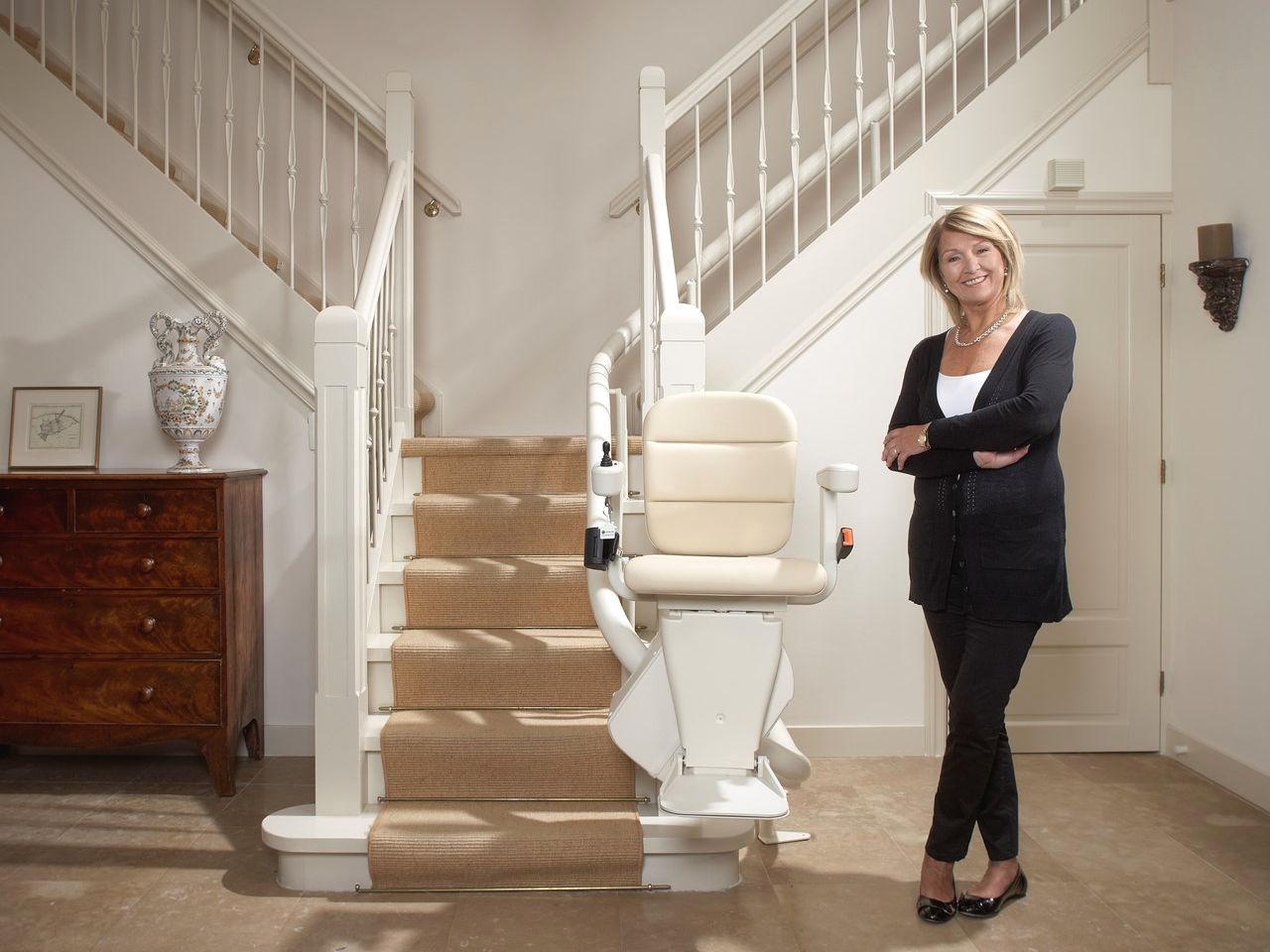 At Home Elevator of Texas, we know that living an active and independent lifestyle means having the freedom to perform your daily routine with ease.
That's why we offer a range of stairlifts from a selection of the finest stairlift manufacturers that allow you to move easily between the levels of your home in style and comfort. This amazing access solution means you can enjoy the home you have grown to love, rather than relocate.
Our stairlifts combine elegant design with superior craftsmanship to deliver a comfortable and secure ride. The operation controls are conveniently located to let you activate your stairlift with the simple touch of a button. When you reach your desired stair landing, the seat swivels 90 degrees to move you away from the stairs. The unit then locks into place so that you are free to stand and go about your day.
When not in use, the seat and footrest lift up conveniently and compactly, allowing everyone in your home plenty of room to traverse the stairs. Home Elevator of Texas also offers a variety of chair colors and seat fabrics, for seamless blending with your home decor.
Whether your staircase is straight, curved or spiral, Home Elevator of Texas can custom build a stairlift to fit your needs.
If you are a home owner, an architect, contractor, specifier or building owner, Home Elevator of Texas can help you determine the best stairlift model for your particular application.
Home Elevator of Texas has a fully staffed service department to support all of our manufactured stairlift products.
More About Residential Stairlifts