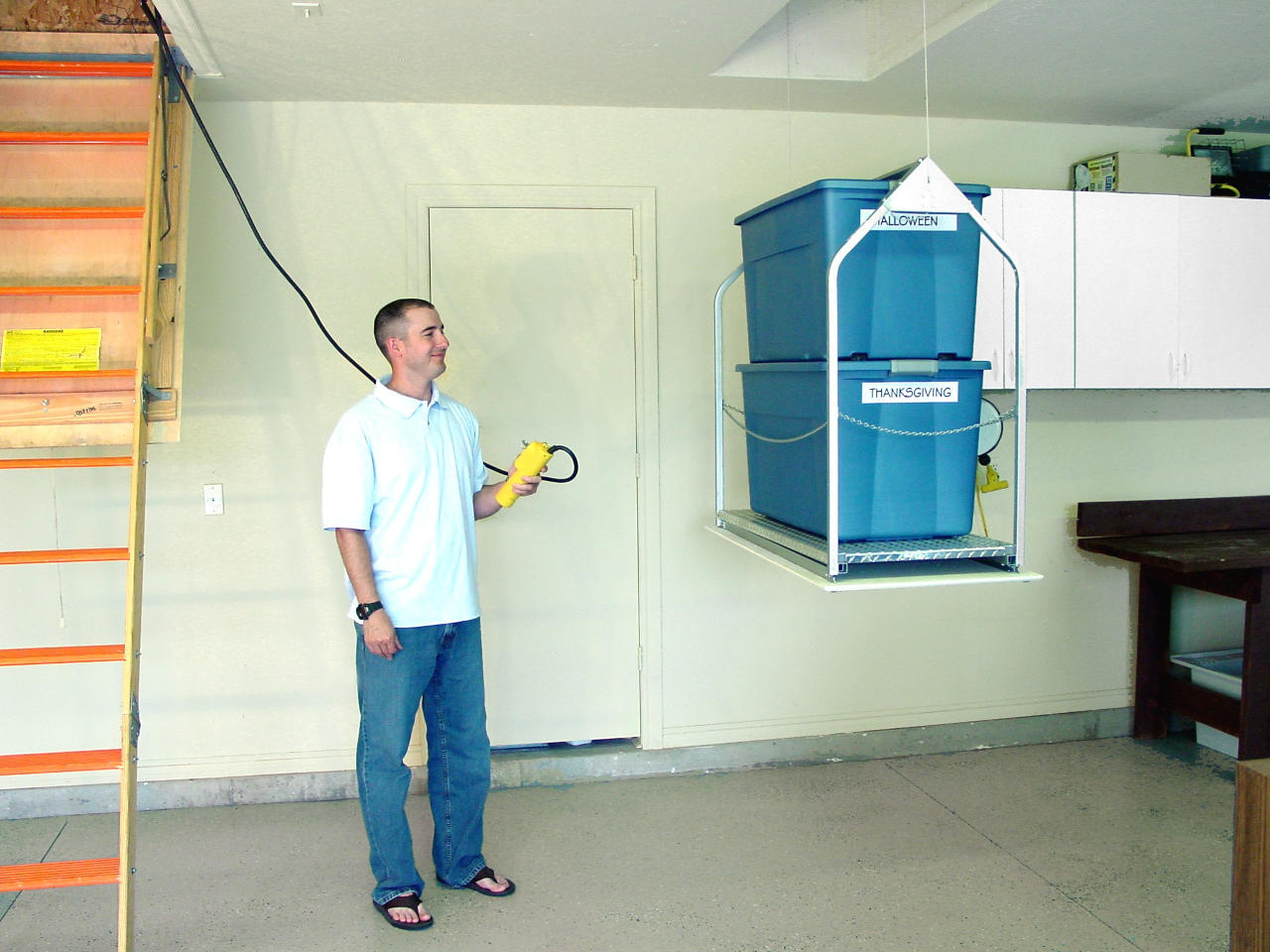 Our garage attic lifts are a powerful electric lift that takes your home organization and storage to the next level. You can move garage clutter to your attic and out of sight with push-button ease! Occasional use of items like ice chests and luggage do not have to take up valuable floor space. You can put items away when not in use and pull them back out in moments when you needed!
Garage attic lifts are an excellent way to organize your home and garage, giving you easy access to your valuable attic storage space without heavy lifting. Attic lifts are also great for split-level homes, elevated coastal homes, homes with basements, and covered decks, too! It is a labor-saving solution to carrying heavy storage boxes up and down stairs!
Our lifts give you a push-button attic storage solution for your home and garage.
We work closely with you to find the exact product for your specific needs
We are a family owned business and we treat our customers like family
Our attic lifts combine elegant design with superior craftsmanship
A garage attic lift is a smart, one-time investment to protect the health and safety of your family members.