Commercial Vertical Platform Lifts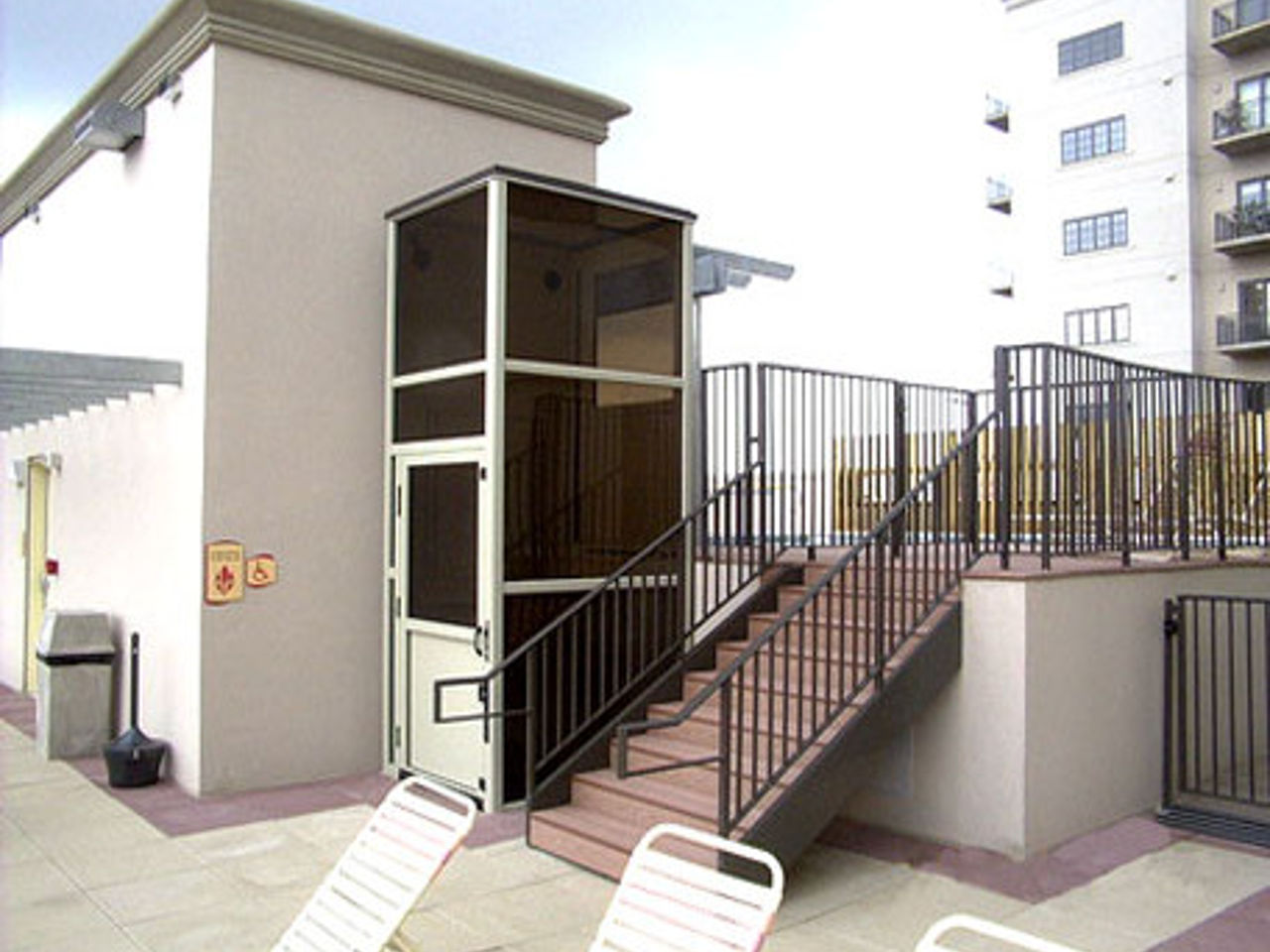 Home Elevators vertical platform lifts are a practical access solution for a variety of structures including theaters, schools, retail stores, restaurants and public buildings.
Vertical Platform Lifts are a suitable accessibility choice when travel distance is less than 14 feet and floor penetration is an issue. Shaftway models fit inside a vertical runway and consist of a drive mast, passenger platform and doors or gates. The shaftway can be completely enclosed (much like an elevator shaftway) or it can be open at the upper landing. A variety of doors and gates are available, ranging from aluminum and Plexiglas to fire rated doors.
When the travel distance between floors exceeds six feet, we recommend installation of an enclosed unit for optimum user comfort. Enclosed units are similar to shaft way models, but include their own pre-fabricated shaftway enclosure with integrated doors or gates. The enclosure can be built full height and fitted with a dome for weather protection, or can be left open at the upper landing.
Vertical platform lifts are suitable for both indoor and outdoor applications, and can be used for ADA compliance, when approved by the State of Texas.
Whether you are an architect, contractor, specifier or building owner, Home Elevator of Texas can help you determine the best platform lift model for your particular application.