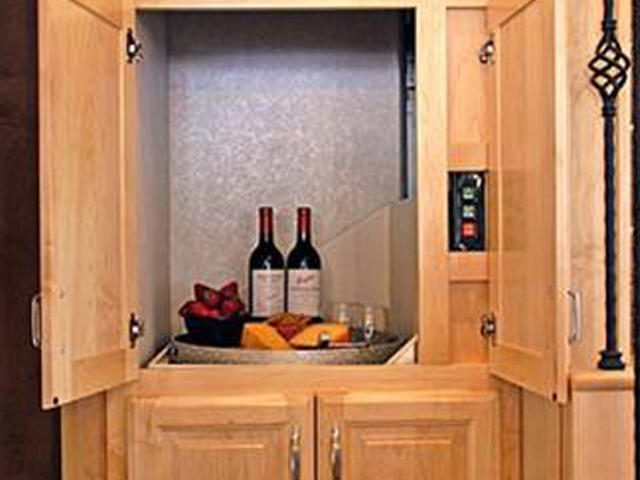 Designed to carry everything from delicate glassware to luggage, laundry, firewood or groceries, Home Elevator of Texas material lifting devices offer convenience and flexibility at an affordable price.
Available in wood, steel and stainless steel cars, our dumbwaiters accommodate up to a 500 lb. capacity.
Roll top gates and shelves are available on all wood cars, while metal cars offer steel shelves as well as a choice of optional bi-parting or slide-up gates, and custom carrying car sizes.
Your safety is assured with standard equipment features such as a slack cable monitoring device, car safeties, topfinal limits and UL/CUL certified controllers.
If you are an architect, contractor, specifier or building owner, Home Elevator of Texas can help you determine the best model for your particular application.