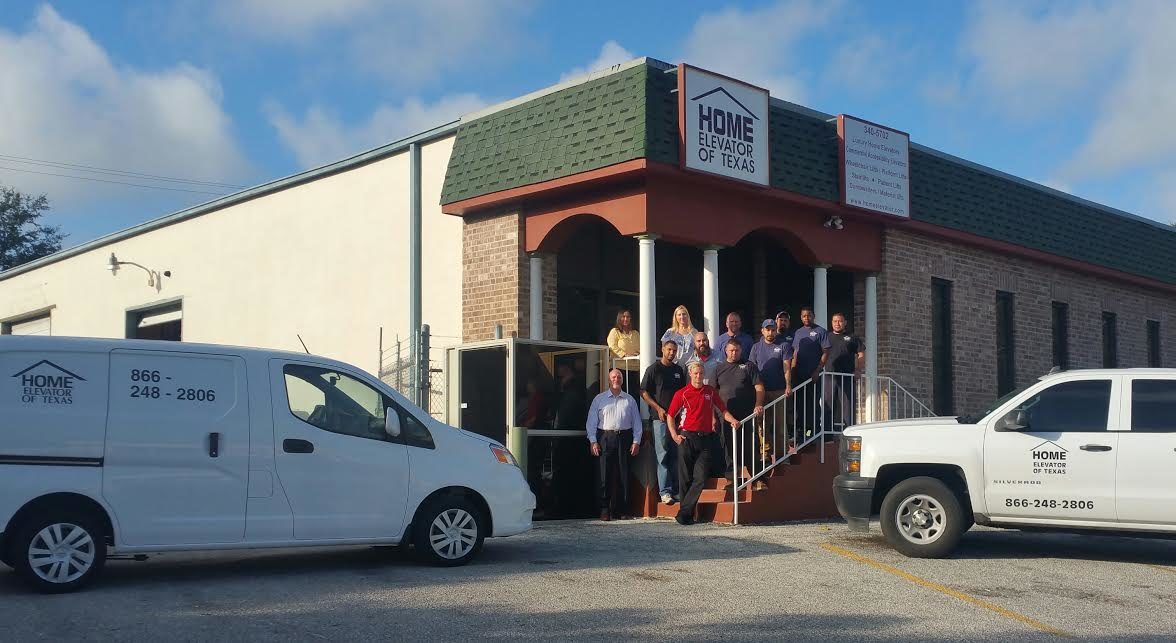 Home Elevator of Texas has been a family owned business since its inception and we are dedicated to the business of helping people help themselves. This all began when the founder of this innovative company, Don Zimmerman, had a vision of starting a new trend in home comfort in which he succeeded in helping people who would have otherwise lost their freedom of mobility.
There are two divisions to the company, residential and commercial. For residential homes, the product lines include residential elevators, stairway lifts, dumb waiters, wheelchair lifts, and patient lifts. The commercial side deals more with platform wheelchair lifts and material lifts for schools, colleges, churches, businesses, government and military facilities.
The corporate headquarters is located in San Antonio and there are also fully staffed locations in Austin and Houston. However, Home Elevator of Texas will strive to satisfy it's customers, and is willing to travel statewide to do it. As an authorized Texas dealer for several certified manufacturers, they are also a Texas registered Elevator Contractor. They additionally belong to national industry organizations including the National Association of Elevator Contractors (NAEC).